British PM, Boris Johnson, has announced he is set to start planning the easing of lockdown next week, but the timing of easing still uncertain, and most of the population say the priority should be to wait until coronavirus is fully contained.
Any easing of restrictions remains speculative and it means that we are all having to adapt quickly to deliver advertising in a new socially distanced world. There are many considerations, be that in virtually produced programming, socially distanced soaps, limited cinema admissions, or flexibility on OOH cancellations.
AV– Stations evolve and adapt their schedules to meet demand
TV viewing has been one of the great beneficiaries since the lockdown rules were enforced, both in its traditional linear form and on-demand.
We have seen consumption increases across all devices, age-groups and demographics.  Total TV Set viewing, linear and VOD, across the lockdown period, is up 28% YoY and w/c 13th April (last full week of consolidated data) TV viewing for all adults was up 22% YoY.
In the weeks prior YoY consumption increases were higher, suggesting that the TV schedule might be struggling to cope with an unprecedented level of demand. However, the broadcasters have reacted brilliantly, with approaches to programming, news, editorial decisions, and scheduling to balance the loss of programmes, creating new and bringing back favourites.
Broadcasters have been swift to adapt their schedules and rise to the challenge.  Only last week, Channel4 hosted their first-ever 'Virtual Programme Showcase' to agencies and clients, solidifying their duty to keep the public informed, engaged and entertained. These three key pillars formed the framework of their new programming schedule which is set to see extended news bulletins and COVID-19 documentaries, a continuation of big-hitters such as Gogglebox, Friday Night Dinner and Celebrity SAS. Most interestingly, a C4 Lockdown Academy – a unique response to COVID-19 featuring the best C4 talent directing fun activities for the whole family.  
We've been impressed with the creativity and flexibility that we've seen. ITV recently announced that they have commissioned a new line of 15-minute 'isolation dramas', featuring talent including Sheridan Smith, Robert Glenister and Darren Boyd, reflecting what families are going through after weeks in isolation.  All of these were shot and published to market within 24-hours – a staggering accomplishment for a medium often associated with long lead-times.  ITV also remain confident in their position of both having a significant amount of shows pre-recorded and a back-catalogue of shows which still have significant audiences. A repeat episode of Vera last Friday delivered 3.6million viewers.  Dramas have been a key driver in VOD consumption growth on ITV, with a 27% uplift year on year across the lockdown period.   
Live programming and planned audience participation programmes are on hold and of course, all sport is currently cancelled or postponed. However, the 'virtual Grand National' had an audience of 4.3m and raised £2.6m for the NHS. Also, Sky and BTSport will be hoping for a positive outcome following meetings this week for the Premier League to step up restart plans, in what has been labelled "Project Restart". Whether games commence with or without fans present, the Premier League would undoubtedly prove a welcome return to our TV screens for all sports enthusiasts. 
Fans of soap operas will be delighted to hear the news that Neighbours is set to recommence filming next week, and it's thought to be one of the first suspended dramas to do so. Cast and crew will be under extreme measures to ensure their own safety, including kissing and hugging which has been banned.  
It remains unclear what will happen with TV viewing in the coming weeks/ months, however, with sales houses continuing to evolve their TV schedule and produce content that is both relevant and entertaining, TV should continue to thrive.  
Cinema – Sanitized and socially distanced screenings?
The cinema industry is tentatively planning a return to opening cinemas. July is the most optimistic scenario.  Cinema First (the cinema marketing organisation) conducted research to understand the propensity of different audience groups for cinema-going when the lockdown is eased. It suggested that 18-34s and families are highly likely to return to the cinema when lockdown measures are relaxed.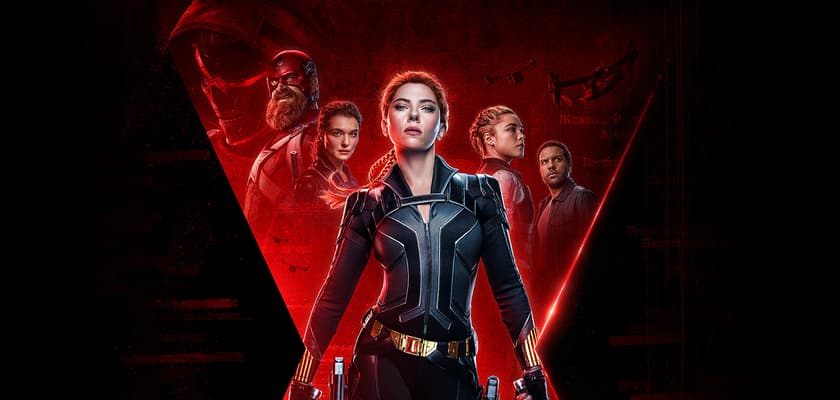 A return date of July may be slightly optimistic, and this is only considered if safety measures can be implemented effectively. Reduced admissions to screening rooms (which are easy to implement via digital ticketing) and increased supply of hand sanitisers are all under discussion. It is possible that in multiplexes, films will be 'road-blocked' across screens, i.e. give more screening rooms over to a key film in each cinema.
The US is a few weeks behind the UK lockdown so it is unlikely that distributors will allow 'new' film releases in the UK in July, however, there is the availability of some films which did not enjoy a full release in Q1 such as Tenet & Mulan.  
The H2 slate looks strong, with the delayed release of Black Widow and No Time to Die now planned in for November. Highlights for December include Top Gun Maverick, Peter Rabbit 2 and West.
Audio – Adapting schedules to the mood of the nation
We know from the increased engagement over this lockdown period that audio is more relevant than ever. Based on Global Radio's survey data across 9th March – 17th April 2020, 36% of the population claimed to have listened to more radio over the past week. Both Global and Bauer have seen increases of over 20% in increased daily reach and listening.
This is as a result of people looking for information and analysis of the current situation, using the channel as a means of escapism and truly appreciating the 1-2-1 relationship.  Radio is so agile and can have new content on-air within an hour. A lot of stations have embraced this agility especially when encouraging people to follow the Government's advice. KISS broadcasts a daily Coronavirus Fact Check to provide up to date factual news and Dr Ranj Singh teamed up with Heart radio to quickly produce a podcast aimed at helping educate children about coronavirus – A Kids' Guide to Coronavirus with Dr Ranj 
Global also states that 64% of the population are trying to keep the same morning routine even though they can't go out. But people want to listen to more music during this period- up with Bauer reporting listening up 18%, so stations have also had to adapt their content in line with this. For example, Kiss FM put on KISS Fest, 30+ hours of non-stop live music, over the Easter bank holiday.
Other examples of how stations have adapted their schedules include Magic FM also launched a 'Shelf Isolation', a book club which connects listeners together and with some of the nation's favourite authors. Absolute Radio has rebranded its 'Hometime Show' to a 'Stay at Home' show, as presenters Bush and Richie find new ways to engage with the audience and get listeners involved.
OOH – Flexibility being brought to the forefront
This week the main OOH media owners are updating their Ts&C's to give more confidence to clients looking to book activity in July & August. Many have chosen to offer no penalty charges for activity cancelled up to between 30 and 14 days before the in-charge date (standard terms see penalties after 90 days out). This will protect the client spend if current measures were extended or if there was another lockdown scenario in the future.
In conjunction with this, there is now greater flexibility on what sites can be used to deliver campaigns. Vendors are now happy to package sites that have maintained footfall with those that have seen larger decreases in order maximise audiences.
Print Brands – a slight uptick in circulation
Print circulations saw a small week on week lift last week of circa 2-3% for the dailies. This could be an indicator of increased movement and / or increased frequency of purchase.
In terms of preparations for any potential easing of lockdown, we will see the supply of the number of print editions gradually increase. For the frees (Metro, Evening Standard), increasing distribution back up will be a gradual process governed by the transport industry. The distribution will be aligned with the speed at which commuter services are re-introduced. 
Ecommerce – Online Grocery +33% as amazon fresh and brands react
Mintel has revealed a dramatic shift in online grocery shopping habits during the lockdown period, habits that are anticipated to prove lasting. 
Online grocery shopping is experiencing a significant boom with the sector set to grow by 33% in 2020 to reach an estimated value of £16.8 billion, up from £12.7 billion in 2019.  
The outbreak is bringing a new audience to online grocery, and this should boost the market long term with strong growth forecast through to 2024. While there is currently a significant disruption to the online grocery market, with some retailers not accepting new customers, this will start to ease as more capacity is brought online.
With the ramp-up of online grocery spend in 2020, this is expected to bring forward the anticipated H2 2020 launch of Amazon's Sponsored Brand and Sponsored Products functionality to Amazon Fresh. Whilst the functionality already exists on the wider Amazon Retail site it's not yet available for Fresh customers and offers a great way for brands to enhance their product placements with Amazon search. At Wavemaker, we've seen a change in attitudes to online grocery and eCommerce in general as FMCG clients are adapting their retail strategies by pivoting towards eCommerce (and especially Amazon).
That's all for this week, stay tuned to the blog for further media trend updates.